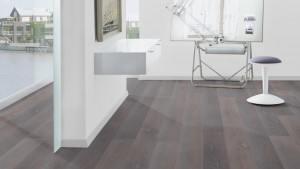 Ter Huerne have re-worked the offer for the UK market in 2017.
The diverse product offer includes : engineered wood flooring, laminate and luxury vinyl tile floorings.
This year sees the introduction of the "dry back" vinyl offer that gives the specifier a choice of 3 types of installation within the same collection. A 5mm click option, a bonded hdf floating system or the direct stick variant ( dry back ).
Supply can be accessed through Marlings Surface Design or for larger projects and distribution customers directly from the factory.
Please call Simon on 07785 355362 for your brochures and further information.